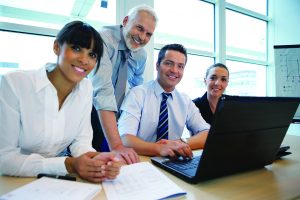 Swimming in the murky waters of oil & gas industry is an extremely risk proposition. And, in general, engaging in international trade in crude oil and the refined petroleum product industry requires a keen knowledge of terms and conditions, skillful negotiation strategies, and especially financing methods, e.g. letters of credit and how they really operate–expert knowledge few possess.
Much is to be gained or lost! To potentially gain millions of dollars and beyond, astute business people must arm themselves with proper ammunition in order to avoid pitfalls.
What if something goes wrong and the buyer or the seller does not deliver?
What clauses should be included in a Sales and Purchase Agreement (SPA)?
Why does the choice of words in a Aales and Purchase Agreement (SPA) matter?
What if you need to either arbitrate or litigate the matter? Where do you go? Which arbitration organization should you use? What kind of a verbiage should you use in your SPA to be protected?
How would you feel if you later found out you have no protection if you are in a dispute?
Why should you always use documentary letter of credit (DLC) before considering to use standby letter of credit (SBLC)?
When could asking for SBLC be the recipe for disaster?
And more…
You will most definitely later regret not having thought of protective solutions ahead of time.
These scenarios are a few of possibly myriad of pitfalls ahead you may encounter. To sleep well at night, only expert knowledge and proper advice could provide you with the necessary edge you need. To that end, we can help.
Our motto is: "Hope for the best, but prepare for the worst."
If you want to feel protected, you should consider using our consulting services. For a full consultation and assistance on all aspects of the transaction from A to Z, we charge USD $25,000*. The choice is yours. You do not have to hire us. But if you do, you will be glad you did.
To set up a free consultation call, please contact us here.
* The actual amount may be less or more depending on your particular need.